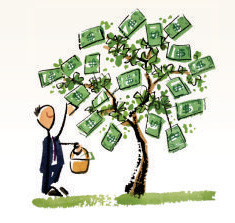 Why do the Fundraiser Project?
Your church receives back 25% of the total sales!
Unique gifts from the Holy Land are universally popular
Gifts with a rich inspirational value to bless a friendship or celebrate an important milestone
Beautiful handcrafted items, carved by Bethlehem Christians, made available to your congregation
Not only does your church benefit, so do Bethlehem's Christians
Ten Christian families, living in Bethlehem, handcraft all of our Olivewood and Mother of Pearl Holy Land gift products. The production and sale of these items is their major source of income. As a result of the current situation in Israel, there has been a severe lack of tourism, which previously enabled the artisans to sell plenty of work locally. These Christians are now depending on this opportunity for exporting their work.
What is HolyLand-Gifts?
HolyLand-Gifts was established to support Christians from Bethlehem and provide fundraiser projects for churches throughout the United States. HolyLand-Gifts coordinates the fundraiser projects and provides a display kit of over 50 gift items packaged and ready for display. This makes the entire process simple. If you're looking for a great church fundraiser idea, this is one that works every time.
How much money will our local church receive after completing the fundraiser project?
No money is required up front. Your church group keeps 25% of the total sales. For example, if your total sales were $2000, your church would keep 25%, ($500). All shipping and other expenses are already included in the price of each item sold. Be creative with your fundraising, and you'll find that sales are easy to make. For example, create excitement and offer items for sale at times when people are looking for gifts – the Christmas and Easter seasons are great times to hold a church fundraiser. Remember, pulpit announcements can make a big difference!
Who has already completed the fundraiser project successfully?
More than 200 churches/groups in numerous states have successfully completed the Holy Land Gifts fundraiser project.
How much are the gift items?
HolyLand-Gifts keeps our prices very low since we directly import the gift items from Bethlehem. 70% of the items are priced at $15.00 or less. Prices for the fundraiser/mission project are the same as the Holy Land gifts you see on this website.
Who do we contact to get started?
Call us (417) 393-9185 or send us an email:info@HolyLand-Gifts.comThis email address is being protected from spambots. You need JavaScript enabled to view it.
.
What people have to say:
"This is the easiest project our church has ever done."
"The olivewood sells itself."
"We didn't do the selling, the unique products sold themselves!"
"We are always looking for that special gift and now we have found it."
"We are looking forward to providing these beautiful handcrafted gifts to our group again next year."
Click on the links below for more detailed information in PDF.
---