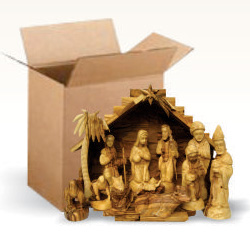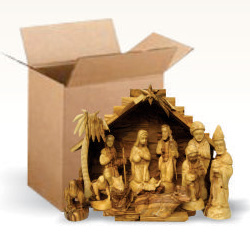 Shipping & Returns
Please note that all Olivewood and Mother-of-Pearl items are unique. Actual items may differ from the pictures as wood grains vary per item.
Free shipping on all orders of $50.00 or more.
For orders less than $50.00, a shipping and handling charge of $5.00 will apply.
All orders are shipped from the United States, normally within 2 days.
All items are shipped United States Postal Service (USPS) – Priority Mail or First Class.
We use PayPal for all credit card processing. Major credit cards are accepted.
Please

contact us

if you would like to place an order outside the United States.
If you want to return/exchange any item, please contact us within 30 days.
If you have any questions please feel free to contact us:
Telephone: (417) 393-9185
Email:
info@HolyLand-Gifts.comThis email address is being protected from spambots. You need JavaScript enabled to view it.

HolyLand-Gifts
c/o Andrew Zahn
66 Ruger Circle
Monett MO 65708
USA
---