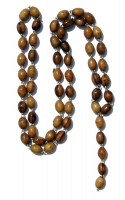 Mother of Pearl is a unique category of pearls that has been correctly valued for centuries and is available at holylandgifts in the form of jewelry items in a rainbow of fascinating colors, styles and designs. All colors endow the pearl a sparkling tropical sunrise or sunset. The thing that makes jewelry of Mother of Pearl first choice of all is its iridescence that reflects the light in its own unique way.
Since centuries, artisans have been using Mother of Pearl as a decorative component in making jewelry by creating a mosaic design. We understand the utility and importance of the pearl for jewelry and bring a range of bracelets, pendants, necklaces and fashion rings for our customers who love to mix fashion with religiousness.
Visit our website for having impeccable jewelry of Mother of Pearl items that are spectacular and take your faith and devotion in Christianity to the next level. Although all items we sell are priceless for you yet you can own them at an affordable price tag.





  Mike, Jan 10, 2011
I have placed various orders at this site and every time, I did so; I was extremely happy by the kind of experience with the Organization.
---