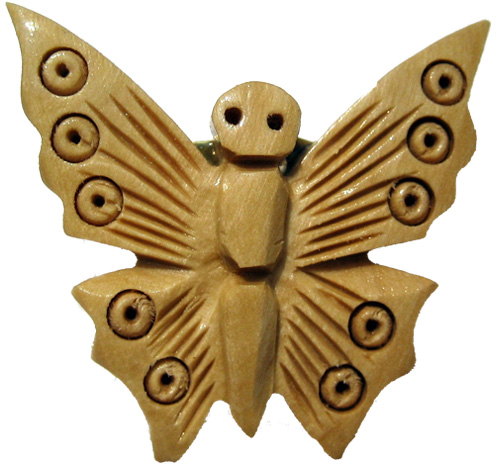 Olive Wood Butterfly Pin
DescriptionDid you know that early Christians used the butterfly as a sacred symbol of Christ's resurrection? Not only is this a beautiful pin that can be worn with any outfit, it is also a meaningful icon that dates back to the days before common people could read or write. Here's the story:
In the caterpillar, normal earthly life and a preoccupation with physical need is seen. When the caterpillar retreats to its cocoon, that chrysalis symbolizes the tomb. In the butterfly, we see resurrection into a new life, where we're freed of material restrictions.
Now that you know more about this butterfly symbol, you can see just why this pin makes such a popular gift for people who are making transitions in their lives. Carved from lightweight olive wood, this meaningful butterfly pin is 1″ wide and 1″ tall.
Product Heigth: 1.0″ / 3cm
Product Width: 1.0″ / 3cm