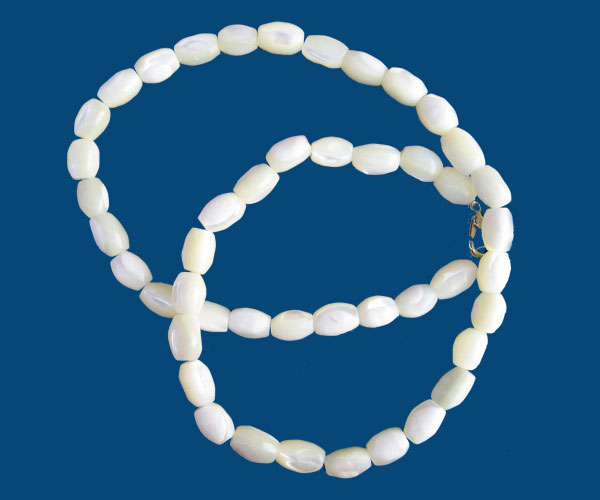 Mother of Pearl Necklace – 17″
DescriptionMother of pearl is a colorful jewelry component that is widely used in the making of different Holy Land gifts. It is made up of plates of aragonite and layered with silk that make it extremely flexible.
This beautiful handcrafted Mother of pearl necklace is a wonderful Mother's day gift, as well as multiple other occasions that require a unique gift. Made in the Holy Land from beautiful lustrous mother of pearl beads and crafted from Australian mother of pearl shell, Mother of pearl necklaces jewelry are completed after as many as 1,000 strokes with simple tools that have been passed from father to son for generations. A lovely necklace to wear with casual and dressy styles this piece of jewelry is a timeless classic that will be adored for years to come.
Length: 17" / 43cm