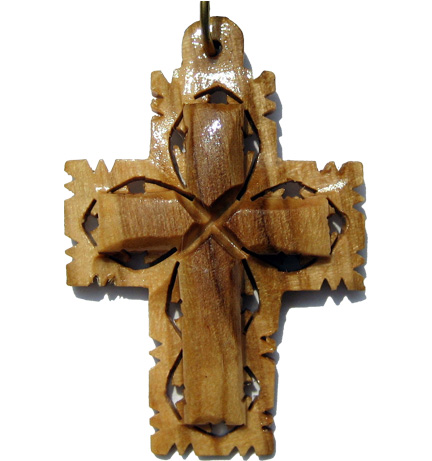 Small Filigree Olive Wood Cross Necklace with Leather Cord
DescriptionKeep thoughts of Jesus close to your heart with this beautifully carved wooden cross necklace. Made from olive wood and hand carved by Christians living in the land where Jesus walked, this necklace will last forever. A great gift for that person who has everything, it can be worn or displayed – try hanging one on your rearview mirror, and watch stress from driving dissipate as you ask yourself what Jesus might do!
Cord: 30 inches of high quality leather; cut to size for a custom fit if you like.
Product Heigth: 1.5″ / 4cm
Product Width: 0.8″ / 2cm